our Team
TSOA Executive Officers & College Representatives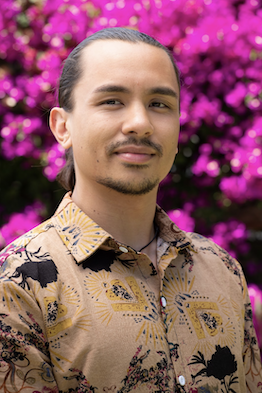 President
Francis Power
Pronouns: He/Him
Major: Physcial Therapy
Community College: Copper Mountain College
Biography:
I am an aspiring physical therapy student from Joshua Tree, California. When I graduate I hope to work as a traveling Physical Therapist helping geriatric patients to move better. My dream is to be a UFC referee and provide bodywork at Music & Arts festivals around the world.
Currently, I work as an Aztec Adventures Assistant at the rock climbing wall, serve as a Peer Leadership Consultant presenting workshops for the Glazer Center, and sit on the Student Advisory Boardfor the upcoming Leadership Summit on February 18th, 2023 (Hope to see you there!). I transferred to SDSU from Copper Mountain College in Joshua Tree, California (the smallest community college in California). I know what it feels like to flounder in an environment despite it being full of countless opportunities, in which it seems like everyone has already found their niche. Moving to a University with a population larger than my hometown was a workload in and of itself! My goal with the Transfer Student Outreach Alliance is to provide a lens that focuses prospective and incoming transfer students on the relevant opportunities that resonate with them. We have representatives in each college to help with this! I want to provide a space for Transfer Students to create community, build their professional networks, and thrive academically. With that being said, don't hesitate to reach out for more information about the TSOA, follow us on Instagram, join the discord, and get active in opportunities that are calling your spirit on campus!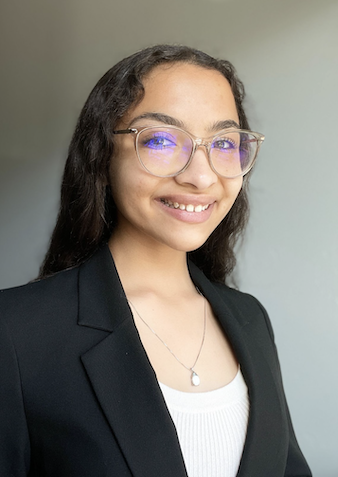 Vice President
Alexandria Ramseier
Pronouns: She/Her
Major: Social Work
Community College: MiraCosta College
Biography:
Hi everyone! I am currently living and studying in San Diego after living in Oceanside, CA for the past few years. I am a current Junior and excited to be at San Diego State. I'm military-affiliated as a dependent so I've lived in some pretty interesting places and was even born abroad in Japan. I love to read, listen to music, explore new places, and hang out with friends. I hope to work in higher education with my degree. On campus, besides school and TSOA, I work in the prospective student center as a student admission representative. Please reach out to us if you have any questions!
Vice President of Public Relations
Kevin Siguenza
Pronouns: He/Him
Major: Psychology
Community College: Harbor College
Hello Everyone! I'm from Los Angeles, California. I am a Senior, class of 2023!! I aspire to someday improve education for kids in low-income communities. My goal after graduation is to attend law school and travel as much as I can this summer. my hobbies include going to the gym playing basketball, hiking, going to dodger games, and beating my friends in ping pong.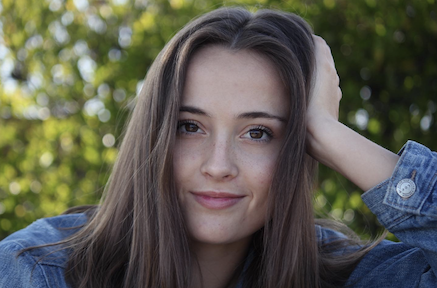 Vice President of Communications
Aly Durkin
Pronouns: She/Her
Major: Speech Language and Hearing Sciences
Community College: College of the Canyons
Biography:
I'm a 4th-year Speech Language and Hearing Science major originally from Santa Clarita, CA. In Santa Clarita, I attended a community college known as College of the Canyons and then transferred here to SDSU. Some fun facts about me are that I love hiking, watching movies, and hanging out with friends! On campus, I'm part of two research labs: the Recreational Noise Exposure Lab and the Language Learning Lab.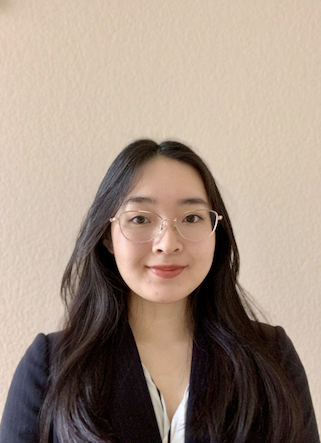 Vice President of Marketing
Hannah Do
Pronouns: She/Her
Major: International Business-Japanese
Community College: Miramar College
Biography:
Hello! I was born and raised in San Diego, CA. I am currently majoring in International Business in Japanese, but I honestly don't exactly know what I want to do as a career currently, but I have interests in Marketing and Social Media Marketing, though I also enjoy more artistic outlets as well. My hobbies include; crochet, painting, trying new foods/restaurants, playing on my switch, and experimenting with my fashion. I transferred from Miramar College in Fall 2021 and will study abroad in Japan in Spring of 2023! I am passionate about mental health advocacy and creating a welcoming community.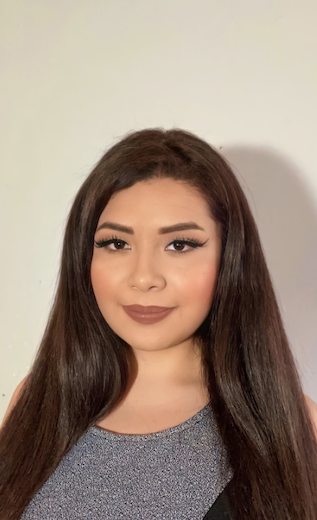 Vice President of Social Media
Broandy Rosas
Pronouns: She/Her
Major: Spanish with a minor in Latin American Studies
Community College: Cuyamaca College
Biography:
Hello everyone, I am Broandy Rosas and I am born and raised in San Diego, California. I'm a first-generation student and I transferred from Cuyamaca College! I'm currently majoring in Spanish, with an emphasis in Latin American Studies, and I am currently pursuing my certificate in Spanish for the professions. My goal is to become a bilingual educator for those whose first language isn't English. In my free time, I enjoy spending time with my family and friends, running in my free time, and listening to music. When I accepted to be a part of this organization, I knew it was for a great purpose. I hope to help upcoming or current transfer students navigate and socialize within our community at SDSU. I understand it can be difficult starting from scratch in an institution where you may not know anyone or may not know where there are resources for help. It can be a huge struggle navigating this all alone so I hope that our organization can be a helping hand to you guys and build relationships through our transfer community.
College of Arts and Letters Representative
Christiana Pineda
Pronouns: She/Her
Major: Grogrpahy
Community College: Palomar College
Biography:
My name is Christiana Pineda, and I am a first-generation transfer student. I was born and raised in Northern San Diego County where I attended community college at Palomar College. I transferred to SDSU in hopes of finding other students who have a passion for geography like me. I joined and helped to create the Undergraduate Geography Club here at SDSU, my goals are to connect with other transfer students to help create a community that all share the transfer experience. In my spare time, I like to explore different restaurants in San Diego and play video games.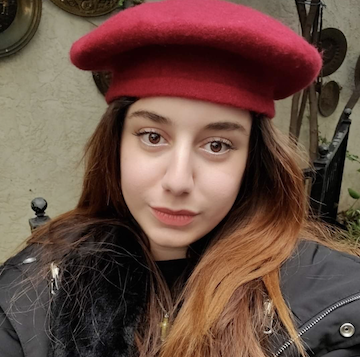 College of Professional Studies & Fine Arts Representative
Basak Victoria Guven
Pronouns: She/Her
Major: Multimedia/Computer Science
Community College: Grossmont College
Biography:
I came to the United States in 2017 for college and university in Istanbul Turkey. I will be graduating in May 2023 from SDSU. My hobbies are drawing, coding, martial arts, video games, anime, science, history, and technology. I would like to go on adventures with our members and teach them martial arts or play video games. Also, I'm studying Korean, Japanese, and Vietnamese language.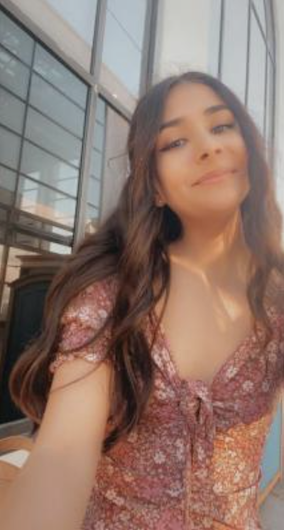 College of Sciences Representative
Yissel Maldonado
Pronouns: She/Her
Major: Psychology
Community College: San Diego Mesa College
Biography:
I am a Fourth Year Psychology Major with an interest in becoming a Marriage and Family Therapist. I have lived in San Diego my whole and am a First Generation student. I come from a Mexican background, and love to spend time with my family. I can be found going to the beach in my spare time as well as participating as a peer counselor for the psychology major.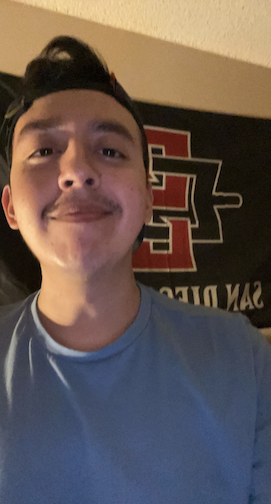 Fowler College of Business Representative
Brett Torres
Pronouns: He/Him
Major: Management Information Systems
Community College: San Diego Mesa College
Biography:
Hi everyone! My name is Brett Torres, and I'm a fourth-year Management Information Systems student. After I graduate from college, I would like to obtain a position in Data Analysis for a year or two and become a Software Engineer! During my free time, I love to go on hikes, especially Cowles Mountain, and I enjoy surfing!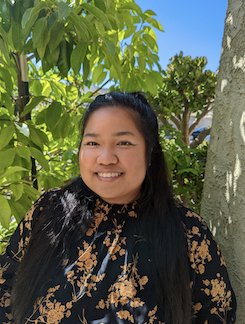 College of Engineering Representative
Kylyn Estoesta
Pronouns: She/Her
Major: Mechanical Engineering with a Bioengineering Emphasis
Biography:
I was born as a military dependent in Yokosuka, Japan, and moved to San Diego when I was 5. I am majoring in Mechanical Engineering with a Bioengineering Emphasis in hopes of working on developing and improving medical devices. Right now, I currently work as a lab technician for a nonprofit organization, and I enjoy playing video games and listening to audiobooks. Apart from TSOA, I am also a Peer Leader Consultant for the Glazer Center for Leadership & Service and the Fundraising Manager for Engineers Without Borders.
Interested in joining becoming an executive officer or college representative? Email us at [email protected]