2019 Transfer Student Success Summit
The 3rd Annual Transfer Student Success Summit will be held July 19, 2019.
Open to Fall 2019 NEW Transfer Student admitted students, our event promotes academic engagement and participation in high-impact activities, and connects new transfer students to campus resources earlier.
Email invitations went out to new fall 2019 transfer students.

New fall 2019 transfer admits, please register via the link in your email.

Please check your spam if you did not get the email.
For questions, please email Michelle at [email protected]
2018 TRANSFER SUCCESS SUMMIT
Friday, July 13, 2018 Transfer Student Success Summit (TSSS) Program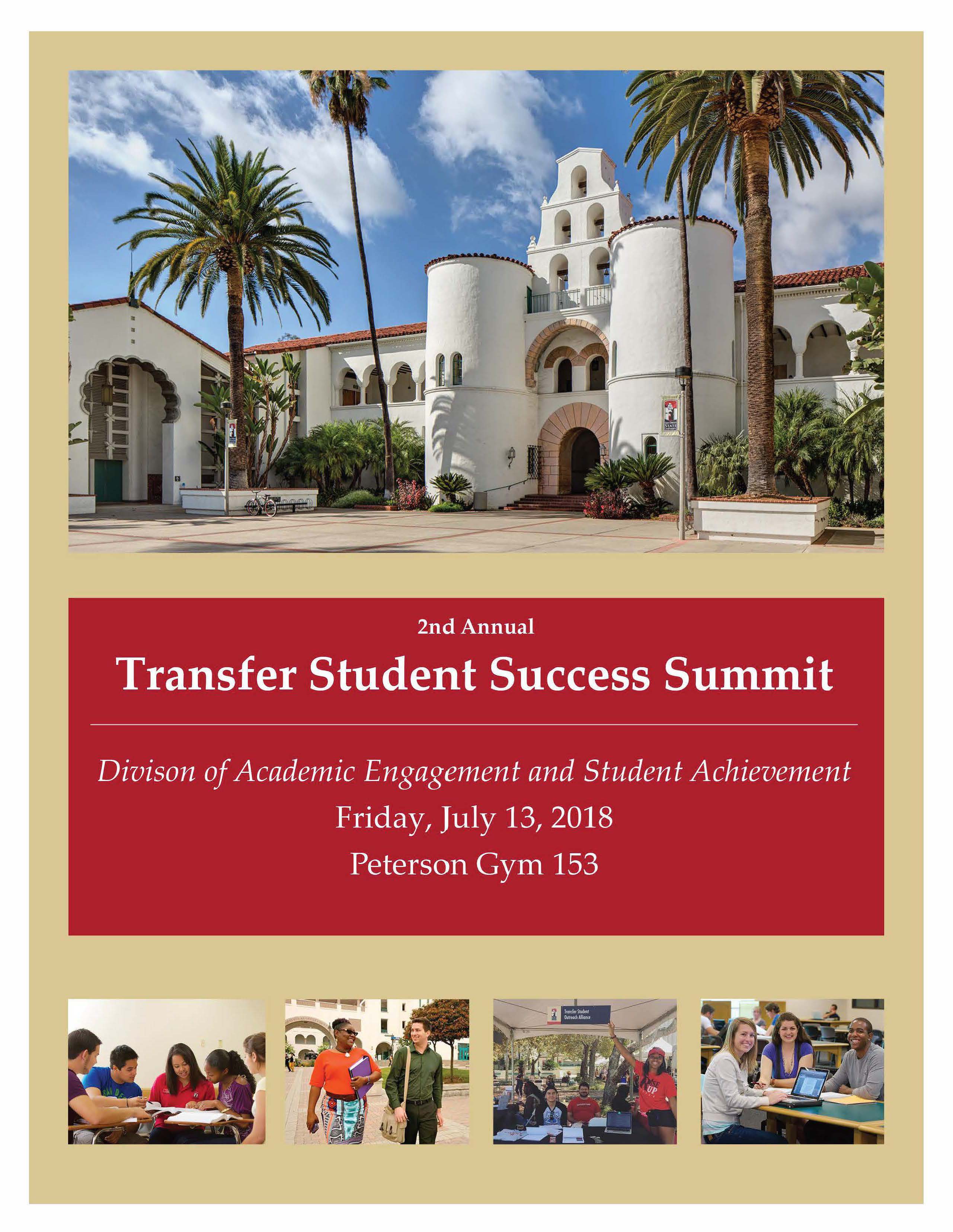 CONGRATULATIONS TO ALL
FALL 2019 NEW TRANSFER STUDENTS!
Michelle Lopez, Assistant Dean
Division of Academic Engagement & Student Achievement
[email protected]