2018 Transfer Student Success Summit


2018 Transfer Student Success Summit (TSSS) Program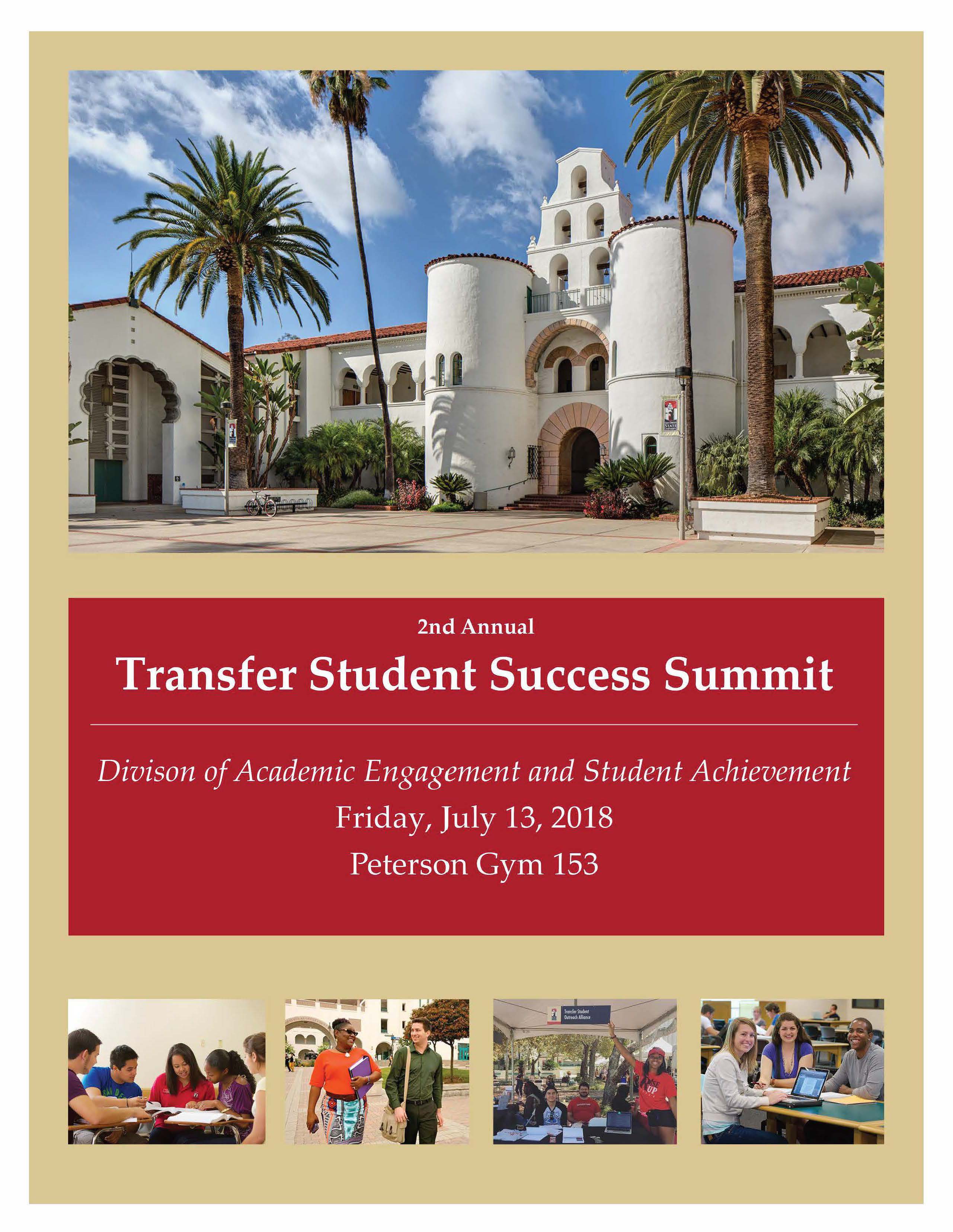 When: Friday, July 13, 2018 (event is now closed)
If you are interested in participating, please register for our TSSS wait list.
The 2nd Annual Transfer Student Success Summit is held every July.
Open to Fall 2018 transfer students, our event promotes academic engagement and participation in high-impact activities, and connects new transfer students to campus resources earlier.
Congratulations to all Fall 2018 New Transfer Students!
Michelle Lopez, Assistant Dean
Division of Academic Engagement & Student Achievement
[email protected]